Dear BIS Community,
In the IT Department, we frequently get requests for advice on purchasing a laptop that will serve your child well for school use. The purpose of this article is to help you choose a device that will our Device Minimum Requirments. 
Please also refer to the official laptop policy and requirements document: BIS 1:1 Laptop Program Policy
A student will require a laptop at BIS from grade 6 to grade 12. In ideal circumstances, you should expect to purchase 2 laptops: one at the beginning of grade 6, and another one around grade 9 or grade 10. Below are the recommended specifications to aim for. Please read them carefully, and realize that if you don't meet them, you need to plan to at least renew the laptop earlier than the expected 3 to 4 years of usage.
Laptop Specifications
Processor: Intel Core i5 or higher recommended.


Core i3 is slower, Intel Pentium N3710, Celeron are significantly slower.


AMD processors: AMD A8 or A10 minimum. These processors are not as common except in budget laptops. When in doubt, look at this page: https://www.cpubenchmark.net/laptop.html


If the CPU gets a score of 3000 or higher, it will perform reasonably well. The higher the score, the better, and the laptop will require replacement earlier.

Memory: 4GB minimum; 8GB recommended.


4Gb of RAM is the bare minimum nowadays. Very budget laptops are available still with 2Gb of RAM, but please avoid those. If you buy a laptop with 4Gb, please ask if it can be upgraded to 8Gb or more in the future.

Hard Drive: 128 GB or more. SSD is better, but more expensive.


Most laptops with 128Gb will have an SSD. This is faster and more resistant to damage, but is more expensive. Most budget laptops come with a more traditional hard disk of 500Gb or even 1Tb (1000Gb). These are "spinning disks", and are slower and more likely to have damage if the user moves the laptop around while using it.


If you are curious, here is an interesting video of a traditional "spinning disk" hard drive in action.
Graphics Card: For school use, a dedicated graphics card is not required. Modern laptops have built-in graphics cards that are fine for normal usage. Dedicated graphic cards (e.g. Nvidia GeForce, AMD Radeon) are mostly relevant only for videogames, with no effect on school use, and so this should not be a key factor in the laptop that you select.
Screen Resolution: 1920×1080 (Full HD) recommended. 1366×768 minimum.


1920×1080 is a good, sharp resolution for a laptop to buy today.




1366×768 is a more traditional resolution, and most budget laptops will have it.

Display Type: Touchscreen recommended, but not required.


At BIS we believe that touchscreens represent a step forward that will become increasingly useful, and so we have been purchasing laptops with touchscreens wherever possible.




If you buy a laptop with Touchscreen, you probably should look at "2-in-1' models.

Battery life: At least 3 hours, when fully charged.


Modern laptops can easily reach 5 hours or more, so please pay attention to this detail. When students have to plug their laptops to power to do their work, it creates a lot of potential for accidents, as well as making collaboration more difficult.

Size and Weight: We recommend that you look for laptops that are light and not too big. This is a bit tricky:

11.6" laptops are very small and portable, and work well for younger kids, but can become somewhat constraining for continued use.

13.3" laptops are a great size, but are usually more expensive than other sizes. A great balance.

14" laptops are usually more affordable than 13.3" or even 11.6", but become heavier and bulkier. There are exceptions, with some models still very thin and light, so watch out.

15.6" laptops or larger: not recommended. These laptops are too big for daily use in a school, and for carrying around in a backpack during the day.

Operating System: Windows, Mac OS, or Ubuntu Linux recommended. All of these systems can run Google Chrome web browser, and have full-featured multimedia applications (music creation, video editing, photo editing, and more).


Please note that at BIS we do not accept iPad or iPad Pro as laptops. Chromebooks are also not powerful or flexible enough for use at school.

Other resources: This article is a really good overview with plenty of explanations as well: LaptopMag Laptop Buying Guide – very recommended read!
Examples of Laptops
Here are some examples of laptops that would be reasonable:
Dell Inspiron 3000 – 11.6"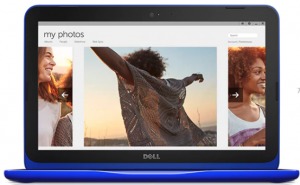 Core M3 processor or other options
4GB RAM
128GB SSD or other options
This laptop is great in portability, as well as relatively affordable. The Dell Inspiron 3000 line is the entry range, and some of the specifications (processor, RAM) suggest that this laptop is a good choice today, but plan for replacing in 3 years at the most, or even less if you choose the cheaper models.
Dell Inspiron 5000 or 7000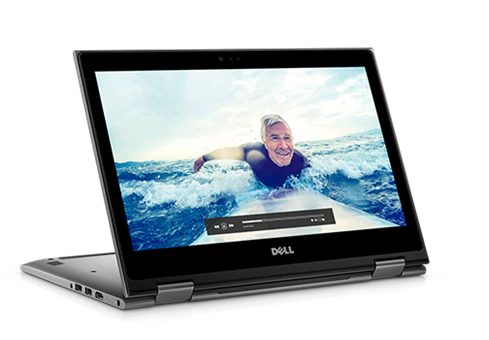 Core i3 processor or higher
4GB up to 16GB RAM
1TB standard Hard Drive
A step up from the 3000 line in many ways, 13.3 inch models available with Touchscreen.
MacBook (Air/Pro)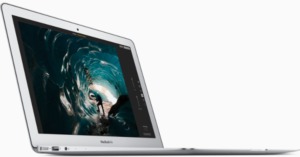 Core m3 processor or higher
8GB or more RAM
128GB or more SSD
Solid options for use at BIS. Watch out for some older generation processors in the MacBook Air, though they should still perform reasonably well.
Other manufacturers such as Asus, Lenovo, and Toshiba have similar options. As long as you keep in mind the guidelines above regarding processor, RAM, and hard disk, you should be able to find an option that fits your budget and expectations.
We will add other models to this page as we continue our research, so check this page for further updates.
If you have any questions or are considering a specific model for purchase, we can try to help with your decision.
Please send your queries to:
Nathaniel Erickson – itcoordinator@baliis.net