Secondary Newsletter 17 – November 21, 2019
CAS Corner
by Alba Romero
Demonstrate the skills and recognize the benefits of working collaboratively
Throughout the duration of the football season, we have grown as a team and built a strong relationship. I now feel that I am able to communicate with my teammates in a constructive and productive manner. When we are struggling we can rely on each other for support. Collaborating with each other was particularly important during the moments in which we doubted our capabilities or were being harsh on ourselves, as we could lift up each other's morale. Furthermore, as senior students we attempted to be role models for younger students and encourage their growth, making sure everyone in the team maintained a positive mindset. This all required lots of communication, to be able to empathize and understand each other's feelings. Overall, I believe we were able to become a close-knit team and this greatly benefitted us during the games. We utilized the skills we developed especially during IISSAC, as during the beginning of the tournament, due to the lack of sleep, we struggled to get into the game mindset and the initial setbacks of losing our first game meant that some of the players were dissatisfied with our performance. Still, as a team, we worked together to identify our weaknesses and encourage each other to remain positive. This ultimately was extremely valuable and helped us perform better during our following games.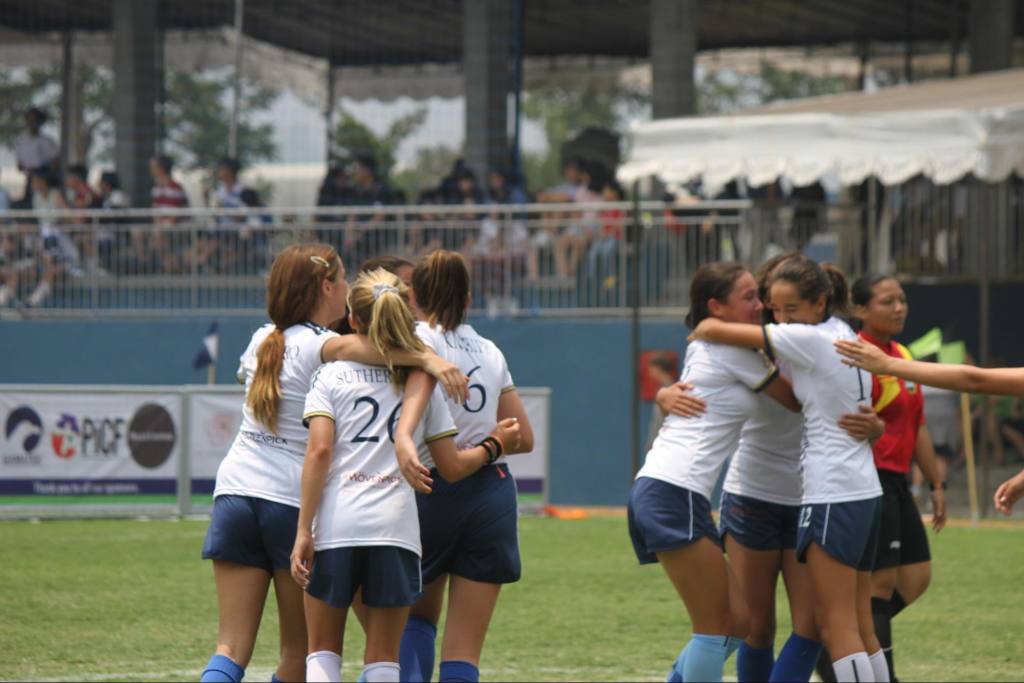 MYP Corner
Grade 6 Language & Literature:
Students in Grade 6 have been reading biographies and autobiographies while writing their own Memoirs.  They began by doing a series of quick writes based on their memories: a person that is important to them, a place that is important to them, and a situation that was memorable (an important first, a time they felt a strong emotion, etc).  This allowed them to write down several different ideas before choosing the writing piece they felt most strongly about.  Students are using the writing process to now add details, imagery, point of view, and body details to help the reader connect with their Personal Moment Memoir.  
Grade 9 Individuals and Societies
Grade 9 students handed in their final assessment for their Global Inequalities unit last week. This assessment was split up into two parts. Part 1 focussed on gathering and analysing data for two countries of their choice based on contrasting development levels. Part 2 focussed on researching these countries further to discover the inequalities in and between the two countries and why they exist. I wanted to showcase some of the part 1 task and the innovative ways the students displayed their information using various skills taught: 
Grade 12 Theatre Trip to Mask and Puppet Museums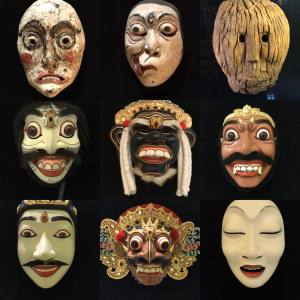 This week the Grade 12 DP Theatre Students were fortunate enough to visit PT Commedia Workshop and Gallery and the Setia Dharma Mask and Puppet Museum in Ubud. It was a fabulous learning experience which will support their study of World Theatre Traditions as part of their Research Presentation which counts as 20% of their final grade. At the Commedia Workshop they chatted with Newman, an expert in the tradition, who makes wonderful leather and wooden Commedia Dell Arte Masks. The Setia Dharma Museum houses a vast array of masks from Indonesia and around the world – some dating back centuries. The DP Theatre students said the afternoon was a great inspiration and they are ready to tackle the next part of their course. A great learning experience outside the classroom! 
Fine Arts Exhibition I
On Thursday, November 28, students in the MYP years of grades 8, 9 and 10 will share work in the Fine Arts.
As the first Arts semester for grades draws to a close, we would like to celebrate the creative experiences and achievements of the grade levels mentioned above.  The afternoon will feature the culminating products of dramatic and musical performances, and the presentation of artworks. Parents and family members are invited and encouraged to come and support the students involved as they endeavor to take courageous risks in expressing themselves and engaging our community through Art.
The show/exhibition will take place in the MPR and commence at 4 pm and conclude at approximately 6 pm. We hope to see you there for what promises to be a wonderful display of artistic expression.
Yours sincerely,
Secondary Arts Department