Message from the Head of School – March 3, 2023
IMPORTANT: Please recall that the deadline for re-enrollment for current BIS students is Friday, 17th March. After this date, enrollment will be opened up to the families who are on the waiting lists. You may re-enroll your child/children via this link and by paying the 15 million IDR registration fee to guarantee your place(s) for the next school year, 2023-24.
Recall: our student-led conferences/student conferences will take place on Friday, March 17th 2023. Based on parent feedback, we will continue with face-to-face/online meetings in the MYP & DP morning/afternoon, respectively, and face-to-face only in the PYP, all day. Additionally, also based on feedback, in the MYP/DP, meetings will take place in 'common' areas, e.g. the MPR and Library. PYP meetings will take place in the classrooms. A link to make appointment requests is currently being sent out. Note; students are expected to attend all meetings, both face-to-face and online. Classes will be suspended, but students will accompany their parents to school.
Car parking: recall that NON-PYP parents may use car park number 2 anytime, as well as drop off and pick up at the corner of Jalan Pemamoran. Our Satpams and myself are trying very hard to make this work and require parent cooperation. However, we still have a number of parents who are using old stickers or have no sticker at all. Please, can you help us try and make this work and be mindful of the fact that car park number 2 is also available. Car park number 1 is prioritized for PYP parents.
Thank you to all parents who have attended the various book week events organized by Mr. Marshall and the book week committee. The week has been an amazing success, and your help and support have been invaluable in making it so successful. This was an excellent example of our wonderful community spirit, and we look forward to holding more school events as the year closes. Please keep this reading/literacy momentum going by encouraging your children to read at home. This is especially relevant for maintaining mother tongue language acquisition.
To make it clearer for students and parents to identify who is on duty at school, all staff on duty will now wear a high-visibility green vest. This will allow easier identification and hopefully lead to speedier reaction times. 
Our wonderful IT team has invested and installed a much needed battery backup system in the event of power failures. This means that when there are power cuts, we do not lose internet connectivity, and the learning process may go on unabated.
We had our first PCD (Parent communication delegates) meeting on Thursday, 02nd March. The meeting was highly successful, and we covered many areas of school life that were brought to the representatives by parents. The minutes shall be shared by the PCD reps once approved.
As well as the battery backup system we recently installed to maintain internet connectivity, we have begun to invest in powerful misting fans for the covered court area during large gatherings. Hopefully, as we add more, this will create a more comfortable gathering area. We will continue to invest in the school and will share more soon.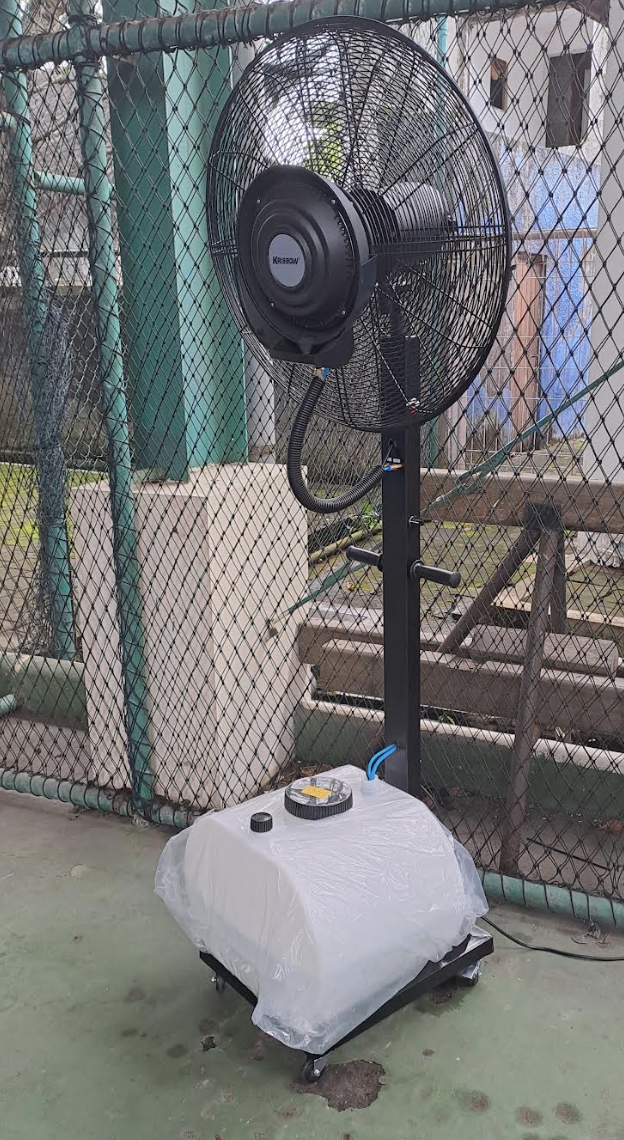 Future dates for the diary:
Friday, March 17th, student conferences.
After the student conferences, BIS will enjoy a mid-semester break for students and faculty until and including Tuesday, 28th March. STUDENTS RETURN ON WEDNESDAY, 29TH MARCH. Please see the calendar here.