4th Bali Cup – International Wheelchair Basketball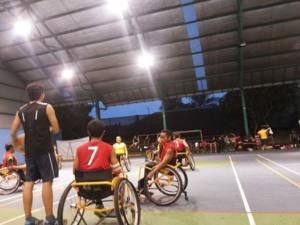 This weekend the Bali Sports Foundation are presenting the '4th Bali Cup' featuring International Wheelchair Basketball on our covered court area. The tournament will start with an opening ceremony led by the Australian Consul General Dr Helena Studdert on Friday at 11AM and will continue through the weekend.
Spectators are very welcome to attend and support these dedicated and talented athletes.