BSSA ATHLETICS – 4th June at BIS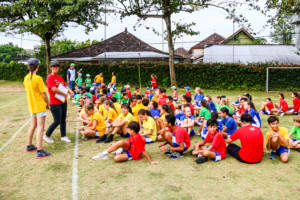 I am very pleased to announce that BSSA representatives and members of the Bali Heads of Schools Association have all agreed to our proposal to host BSSA Athletics here at BIS.
The current security climate means gathering at an external venue is not an option and following the last minute transfer of our own competition to the BIS campus, we are confident we can host an excellent event for all BSSA schools and athletes.
Full details will be distributed to all schools early next week but the event will take place 8.30am – 2.15pm on June 4th as scheduled in the calendar.
Mr Lennan and I will also release our BSSA team so that athletes can focus on training for the next 2 weeks in preparation.