Secondary Newsletter 24 – February 19, 2021
International Mother Tongue Language Day Celebrated at BIS on Monday, February 22
BaliMUN IX Conference Happening This Weekend
CAS Corner
Creative Writing with Grade 8
Mental Health During COVID
University Counseling
International Mother Tongue Language Day Celebrated at BIS on Monday, February 22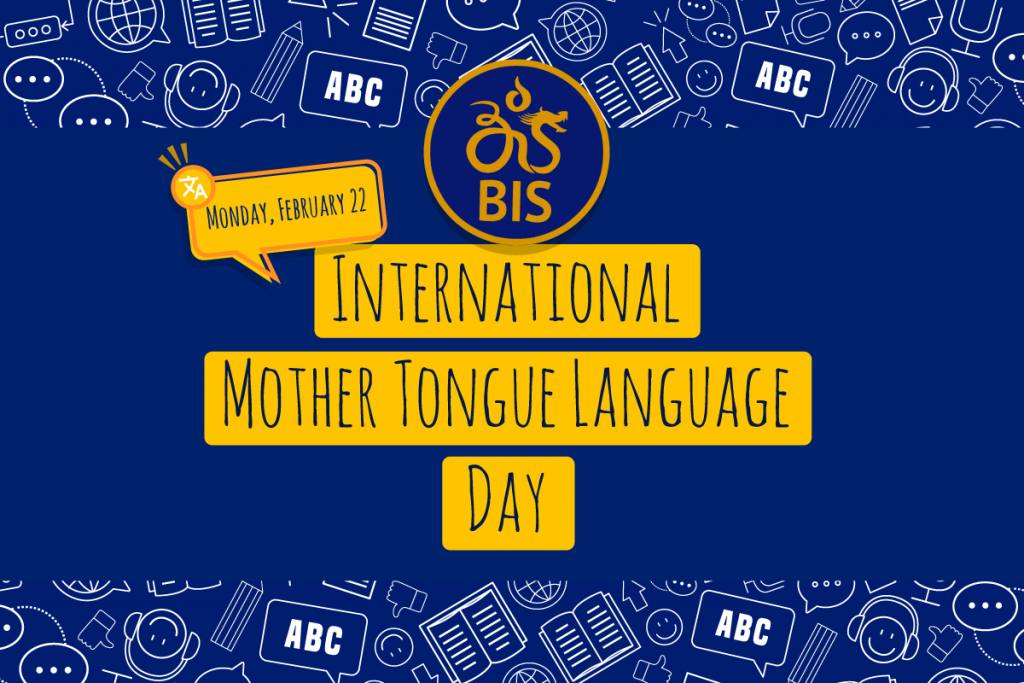 On Monday, February 20th, BIS will recognize International Mother Tongue Language Day with a short but authentically fun and interesting activity for all grade levels. Considering our current Distance Learning model which exists first and foremost to ensure safety, an activity like last year's collaborative international-mindedness discovery activity that cut across all language, age, and grade levels isn't realistic unfortunately, but the language exploration of our fellow BIS community members on the 22nd will still be fun. Parents can join their children's Zoom/Google Meet class when this occurs to participate.
Last year before our activity we briefly explored the history of Mother Tongue Language Day, which was founded in 1999 via a proclamation by the United Nations at the urging of the country of Bangladesh. This year, I would like to give a brief snapshot of Indonesia's eclectic history in regard to "mother tongues"; the following is a compiled, edited version of this history from the website Living in Indonesia and the books English Language Education Policy in Asia by Robert Kirkpatrick and Multilingual Education Yearbook 2019 by Indika Liyanage, Suwarsih Madya, Sari Hidayati and Tony Walker. 
The official language of Indonesia is Bahasa Indonesia (literally, "the language of Indonesia"). It is the language that unifies the world's fourth most populous country – a country comprised of 350 ethnic groups speaking 750 native languages and dialects. Bahasa Indonesia, a standardized version of Malay, is the sixth most widely spoken language in the world (after Mandarin, English, Hindi, Spanish and Arabic). Mother tongue languages do continue to play an important role in Indonesian life as a valuable part of Indonesia's cultural heritage.
 Today, Indonesians are overwhelmingly bilingual. In infancy, they learn the native language of their island region and, when they enter school, they learn Bahasa Indonesia – the national language and medium of instruction in educational institutions. It is rare to meet an Indonesian who is not fluent in her or his native tongue as well as the national language.
 Although the Dutch ruled Indonesia for more than 350 years, Bahasa Indonesia was successfully institutionalized as a national "lingua franca" beginning when the Sumpah Pemuda (the Oath of Youth) was declared on 28 October 1928. This ideology is also formally spelled out in Chapter 36 of the 1945 Constitution of the Republic of Indonesia
 The 1945 Constitution of Indonesia encourages people to use, develop, and preserve local languages. Nonetheless, the formal learning system in Indonesia generally uses only the national language for instruction in schools. However, a legislation regarding muatan lokal (local content curriculum) was enacted in 1996. Use of the local language was among the topics included in this Act. This acceptance gained further momentum with the passage of another law in 2003, which states: "Local language can be used as the medium of instruction in the early stages of education, if needed, in the delivery of particular knowledge and/or skills."
BaliMUN IX Conference Happening This Weekend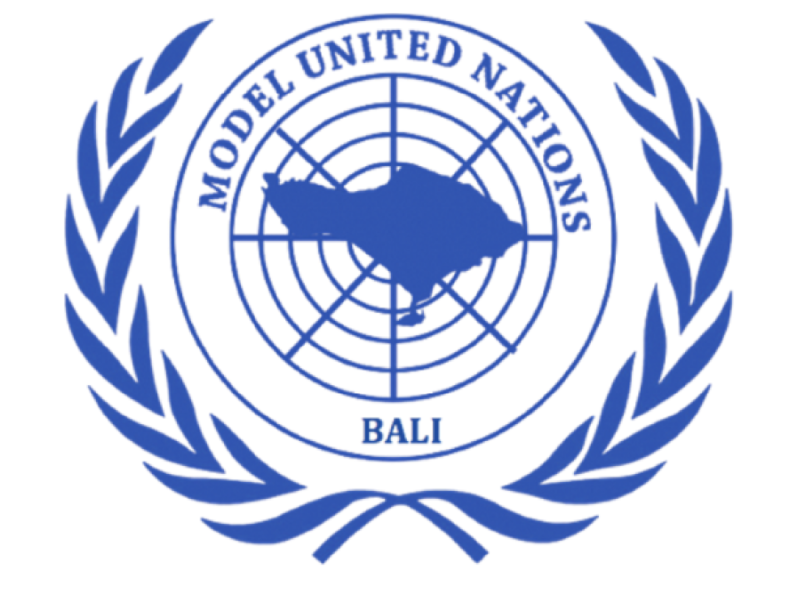 On Saturday, February 20th, eight BIS Secondary students will be participating in the 9th annual BaliMUN (Model United Nations). Usually, this event happens somewhere on the island and features not only schools from across Bali but also participating organizations from across Indonesia. This year, however, the event is taking place virtually. 
Our eight delegates will represent the countries of Colombia, Russia, France, Germany, the United Kingdom, the Philippines, Turkey and the United States on topics such as combating the effects of the COVID-19 pandemic on low-income communities and individuals as well as COVID-19's impact on in education (seems relevant), creating measures to reduce the impact of climate change on the global economy and promoting the right to privacy on online platforms. 
Once the conference is completed, we will be right back here with an update as to how the conference went complete with photos, awards, feedback and reflections. Stay tuned.
CAS Corner by Nick Bremerich
Photography
Description and Goals
Over this semester break, I want to work on my photography skills by taking some photos during the break. I don't have a specific goal regarding what kind of want to take pictures I want to capture since I simply want to improve my overall photography skills and just work on getting familiar with cameras. However, I have one goal which is working on night photography or taking photos in darker environments especially since I feel like it is quite a challenge and over the past years I haven't been to master this skill. My two learning outcomes are
Identify own strengths and develop areas for growth

Demonstrate that challenges have been undertaken, developing new skills in the process.
I believe that over the break I took some good photos, I selected my five favourite photos that I took. I think my photography skills have slightly improved and the way I take pictures has changed. I try to make my pictures more interesting by experimenting with reflections, background, foreground as well as midground. I think I satisfied both my learning outcomes. 
Creative Writing with Grade 8
In Term 2 Grade 8 studied short stories in the Sci-Fi genre.  We explored the techniques, strategies, and methods for writing an engaging short story and then applied that analysis to a number of famous short sci-fi stories AND short films.  For the writing component of the unit, Grade 8 put their hand to writing a variety of very short stories ranging from 6 word stories to 300 word stories. This is actually a very challenging thing to do, but the Grade 8s really rose to the occasion and showed some flair for creative writing! It was so fun to read their short stories.  Below are a few examples from their final summative stories.
Mental Health During COVID
As a counselor, I would typically be walking through every classroom at BIS every day during the school year. The reason for this would be to get a sense of every child's and teenager's day-to-day affect (outward expression of internal emotions). Once I have a sense of each student's affect, I quickly spot changes that let me know a student is struggling. My biggest worry right now is that I do not have access to your teen daily, so I rely on reports from teachers trying to take notice by way of a device, which is limiting. Or, I get concerns shared by parents trying to gauge if the changes they are seeing are normal, COVID-related, or mental health-related. 
I imagine you see articles addressing the mental health concerns of teens right now, but I want to be sure that you know some of the most worrying signs, especially if they persist over two weeks:
Poor performance in school

Sadness or hopelessness

Irritability, anger, or hostility

Withdrawal from friends and family

Loss of interest in activities

Lack of enthusiasm or motivation

Changes in eating or sleeping patterns

Restlessness and agitation (Houston, 2020).
Please email me if you see these signs in your teen or BIS teens who hang out with yours. UNICEF conducted a survey of 8,400+ teens about their well-being during COVID, and 75% of them reported needing help with their physical or mental health. Two of five did not ask anyone for support, even knowing they needed it. We simply cannot rely on teens to ask for help.
Your role as a parent is to help your teen:
adopt healthy sleep patterns

exercise regularly

eat healthy foods

learn to label and manage emotions

try to maintain social connections with peers 

feel heard and supported in your home environment 

seek mental health support from an expert if worrying signs persist for two weeks (WHO, 2020).
My role as a counselor at BIS is to help your teen:
learn about healthy relationships and develop communication skills

develop plans and learn coping skills to maintain positive well-being

understand the importance of both mental and physical health

realize the benefits of talking to someone neutral, like a counselor or therapist

know when and where to get help for themselves or peers
Suicidal thoughts:
If a teen says they are having suicidal thoughts, believe them and act immediately. The part of the brain which controls impulsive behavior finishes developing at around 25-years old. Do not let the teen out of your sight, and contact a mental health professional or doctor as soon as possible. Do not assume the feelings or thoughts will pass. It is far safer to be overly cautious.
University Counseling
Summer Programs
Washington University in St. Louis | Pre-College Summer Programs
Summer Discovery | Summer 2021 Program
High School AI Summer Program by Stanford PhD Students – (Mar 1)
EU Business School Summer Program Scholarship – (Deadline Feb 28)
Pre-college Summer Program at Paris College of Art
Imperial College London | Global Summer School
Summer Institutes at Drexel University
Parsons Paris Fashion & Luxury | Online Courses for High Schoolers that Love Fashion
Fairs
Webifairs | Explore Universities Around the World
Study in Canada Virtual Fair | Government of Canada's education fair for Indonesia– (Feb 27) 
Choose France | Education Fair Indonesia 2021 (Feb 26)
Scholarships
List of Scholarships for International Students
For Women with a STEM Degree Looking for a Scholarship to Study for a Master's in STEM
Opportunity for a Scholarship from Seton Hall University by Sharing a Unique Business Idea
University of York | International Scholarship for Indonesian Students (Deadline Mar 22)
Norwich University | STEM Scholarship Program – (Deadline Mar 25)
Virtual Events
Medicine Work Experience by Dr OJ's Surgery | Live Every Saturday in Feb
A Global Undergraduate Experience at Minerva Schools at KGI – (Feb 19)
Singapore Management University (SMU) Virtual Open House 2021 – (Feb 20&21)
High School AI Webinar by Stanford and MIT Grads –  (Feb 20)
Study in Canada | How to choose the right program of study in era society 5.0  – (Feb 20)
Workshop on Building a Business Model Canvas by ESSEC Business School – (Feb 20)
St. John's University | Virtual Spotlight Events 
Campus Spain | Study in Spain Info Session – (Feb 24 & 26)
BridgeU Career Showcase: Humanities and Social Sciences – (Feb 24)
Dutch Research Universities Consortium (DRU) View: Online Open Day for Students and Parents – (Feb 23)
Stanley Prep | United Nations Semester Online (UNSO) Program – (Deadline Feb 26)
The University of Melbourne | Your Future in Focus Webinar Series – (Feb 27&28)
BridgeU Career Showcase: Business – (Mar 3)
University Application
Carl Benz School Application Portal is Now Open –  (April 30)
Webster University is accepting applications for Fall 2021 – (Deadline June 15)
NUCB | Calling all applicants for September 2021 
Resources
Bridge U showcases by career topic – open to students and parents
BridgeU 15 questions to ask when choosing a university
Guide for International University Admissions
BridgeU Supporting your child through the application process (G12 should have shortlists completed and should be moving from shortlists to applications.)
BridgeU tips for parents of 2021
BridgeU tips for parents of 2022