Message from the Head of School – April 16, 2021
New and improved!
Many thanks to Liza Aila Latif-Grosskinsky and Ibu Aurora, our graphic designer, for their design efforts on our previously shared Covid flow chart. A huge improvement!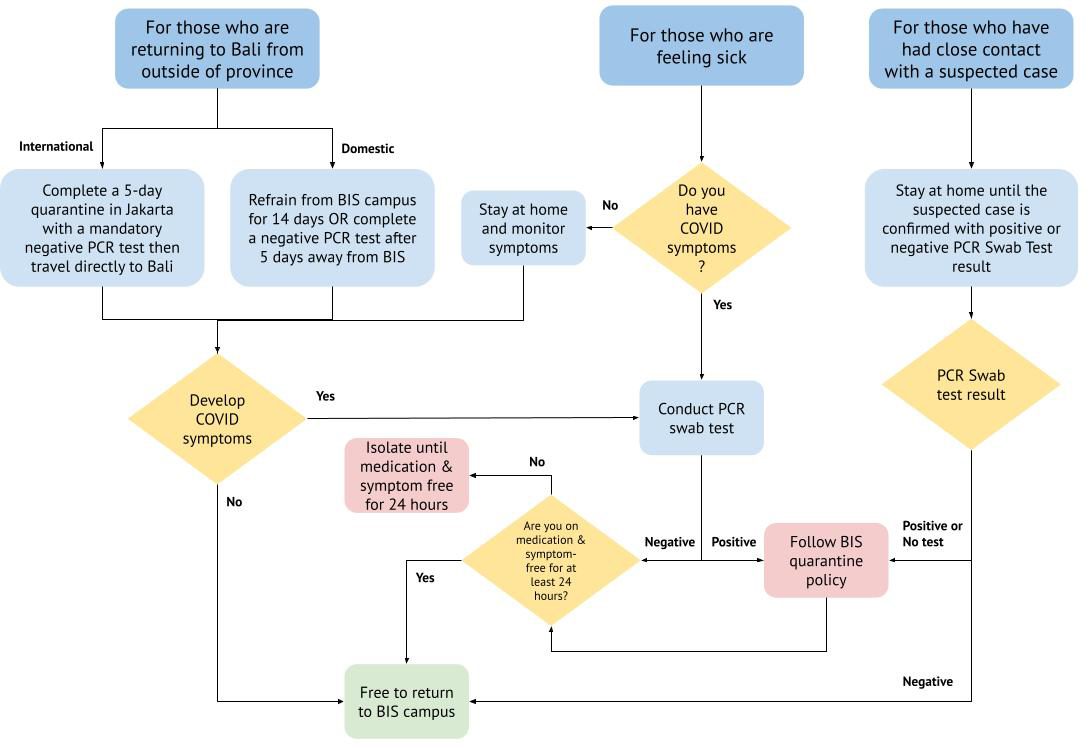 Homeroom teachers will share important information regarding ISA testing which will be occurring over the next several weeks.
Student action in the form of various initiatives will be shared over the next several weeks. Please help and contribute as you are able. Well done to our BIS Dragons for positively impacting our community and environment!
The PTA has two current initiatives, thanks for your support:
Share your cultural heritage celebrating our diversity with your country whatsapp group. Submission deadline – April 23.
Enjoy the weekend, 
Garth