PTA eNews Updates – November 19, 2021
Quote of the week: 
If you want the rainbow, you have to put up with the rain!
Teachers Appreciation Day: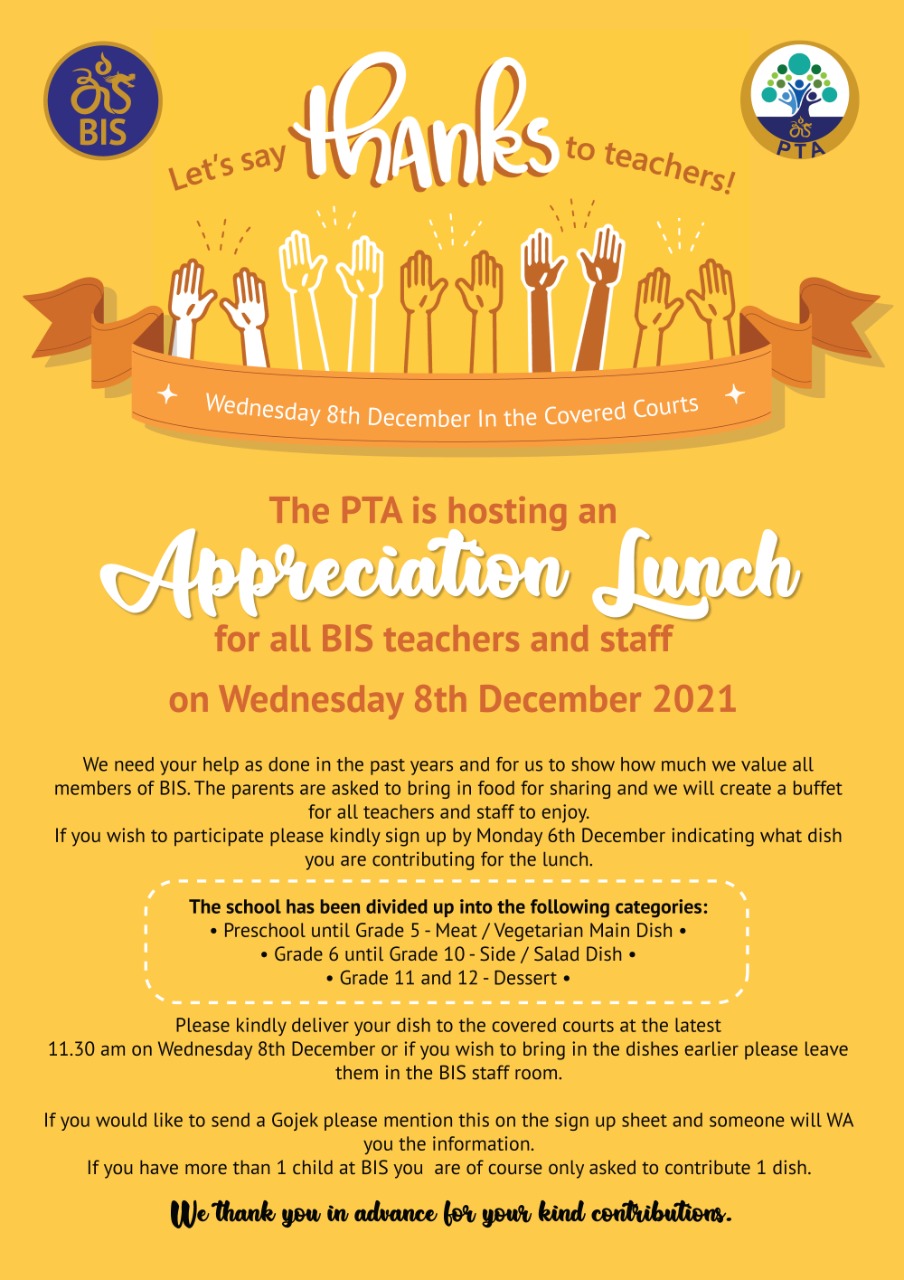 You should have all received a message via your child's class WA group explaining the upcoming teacher appreciation lunch. Please help us to thank all the teachers and support staff at BIS for their amazing efforts over the past months. Sign-up sheets are below – Of course, if you have more than 1 child at school you are only asked to contribute 1 dish. 
Batik Masks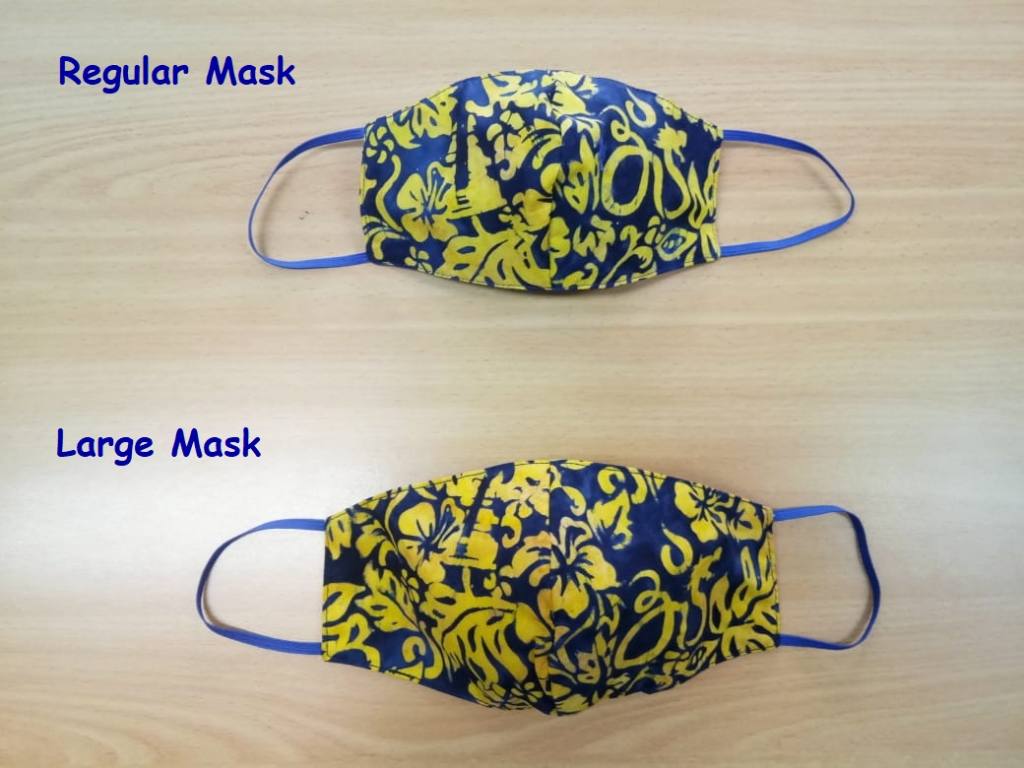 Check out the batik masks available to purchase. These are 3 ply following the government standards. Children and adult sizes available @ 35,000 per mask. See Ibu Indira in the office or WA us on 081805503125 to order.