PTA eNews Updates – October 21st, 2022
Quote of the week:
"Let us empower ourselves with the weapon of knowledge and let us shield ourselves with unity and togetherness" – Malala Yousafzai
Welcome back everyone! I hope that you've all had a restful and relaxing term break.
International Day is coming up on Monday! What a whirlwind it has been preparing for this huge event. Thank you to all of the parents, staff and students who have helped organise the day, it's going to be a wonderful celebration of our diverse community.
Please bring your labeled reusable containers and spoons to school on Monday to help us reduce single-use waste at the fair.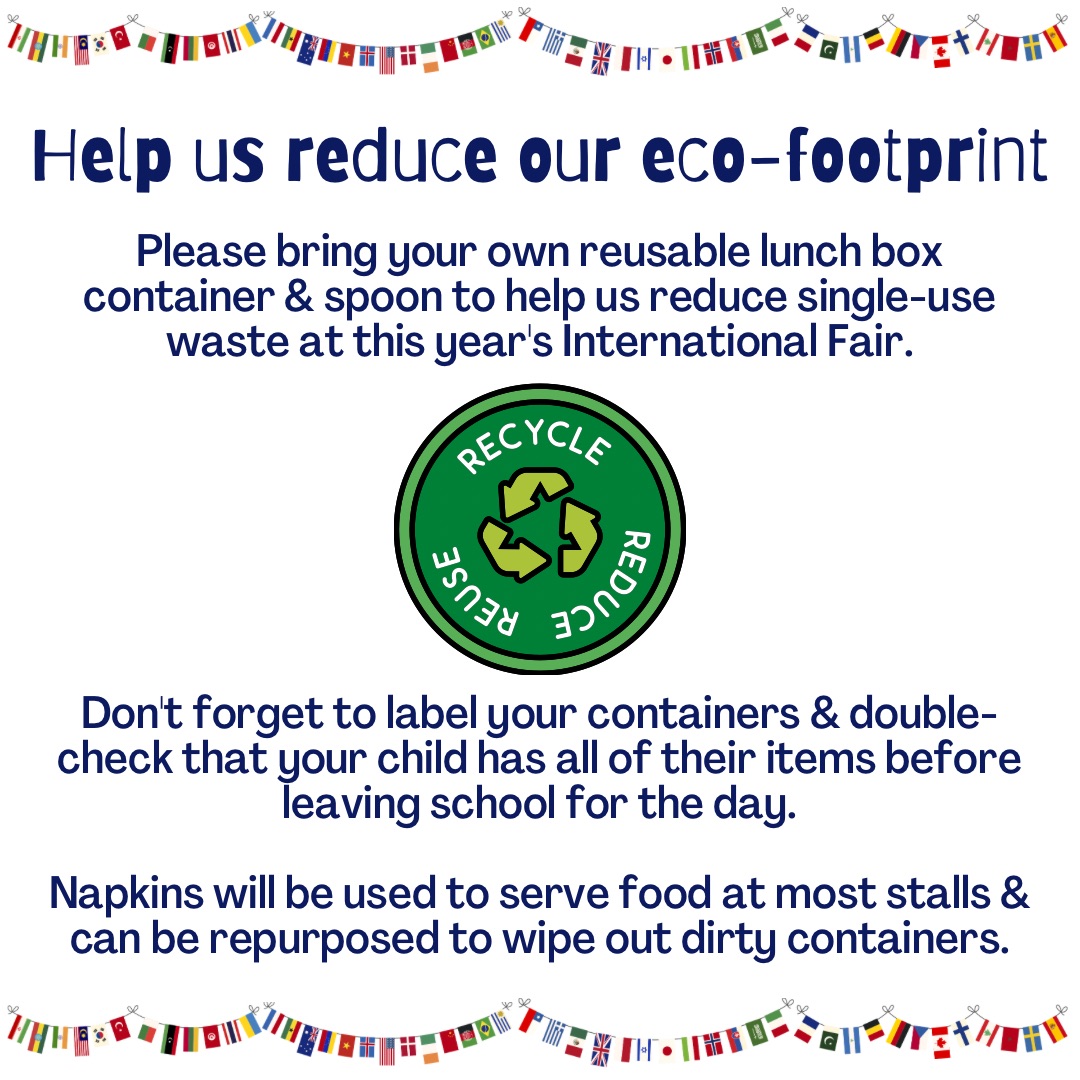 Our October PTA meeting will be held on Wednesday 26th October at 8 am in the Library, all are welcome to attend. The agenda for the meeting and minutes from previous meetings can be accessed here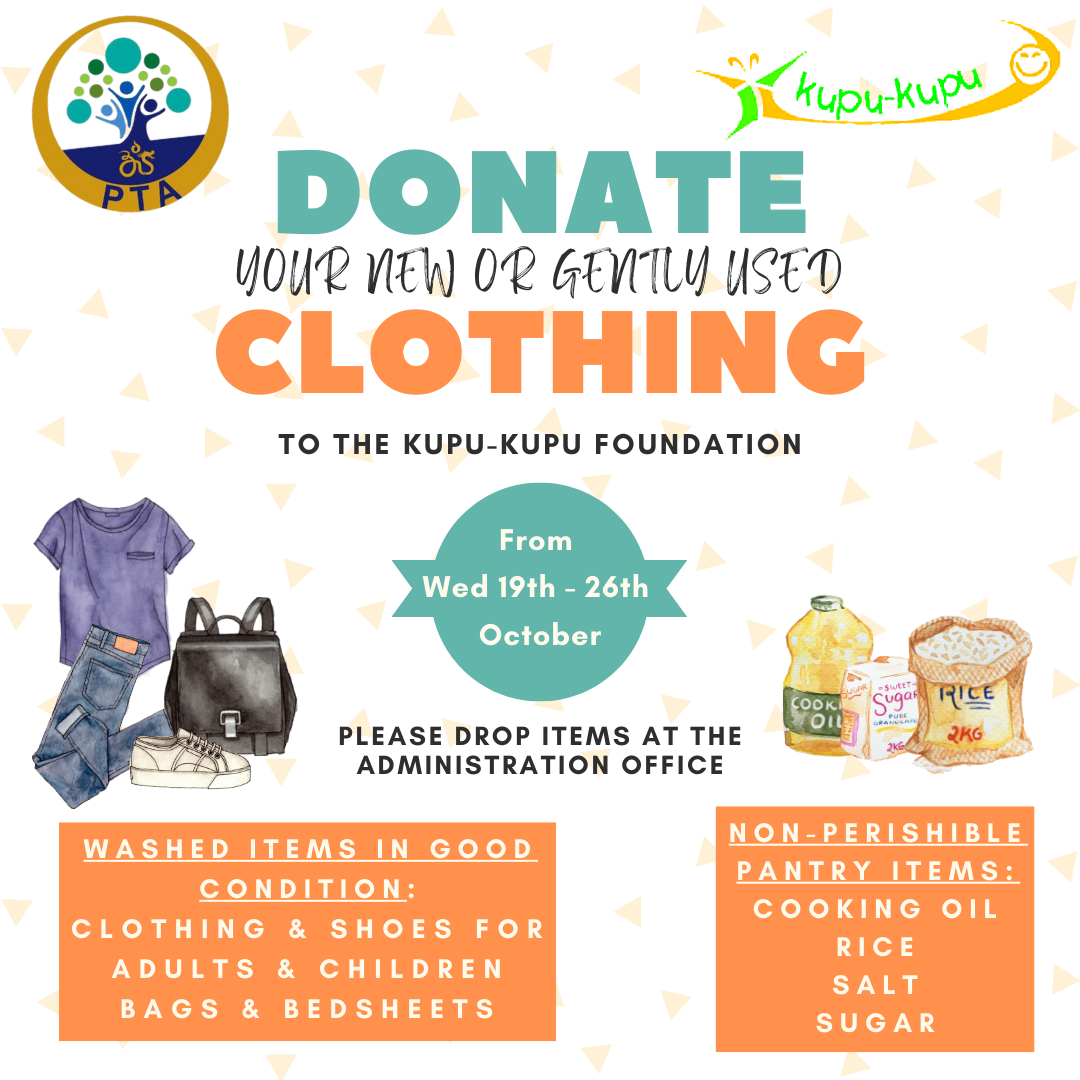 Our food and clothing donation drive for the Kupu Kupu Foundation will be continuing next week until Wednesday. Donations of good condition clothing and non-perishable food can be dropped at the administration office or in the box as you enter school. Thank you kindly for your generous donations. You can learn more about Kupu Kupu here.
I can't wait to celebrate International Day with everyone on Monday! If you have any questions or queries please feel free to contact me on WA +61424264086. 
Lucy – Theo's mum & PTA chairperson