IISSAC Cheer and BSSA Finals
Dear BIS Community,
Last Wednesday, we played our last game of the BSSA Basketball regular season. What a term it has been so far! 
As you know, BSSA competitions are our base for younger student-athletes to learn how to play and compete against other schools, all the way from 9 to 15 years old. This exposure prepares them throughout the years of experience with different coaches and student-coaches to be able to join the IISSAC traveling team at some point in the future. Some are lucky enough to be able to join both BSSA and IISSAC teams! 
The IISSAC Basketball team did a tremendous job this year, with the Girls reaching the semifinals and the boys going all the way to the final. This is a great accomplishment for BIS, given the fact that we were going against schools with a long basketball tradition. Our students proved that they are well-rounded athletes that can learn and improve quickly in any sport they put their minds into. Congratulations for a great season! 
Big shoutout to Mr. Kumpel and Mr. Joe. They really led the whole Basketball program on top of coaching the 13-15's as well as the IISSAC teams. We have a bright future ahead with them on board! Thanks to the other coaches that came to help out; Mr. Dissel, Ibu Whitney, Ibu Alice, Ibu Kristen, Mr. Klaus as well as the Grade 11 student-coaches: Kaira, Josiah, Sam, Ola, Caspia, Gwen, and Sophia. What a team! 
We still have the BSSA finals next week starting at 2 pm in all venues! Please see below which teams made the finals and where these are held. The rest of the teams are done for this season;
11-12 Boys @ Dyatmika. The team will leave class at 12:30 and take the bus at 1:15.
11-12 Girls @ SLK. The team will leave class at 12:15 to eat, get changed, and then take the bus at 12:40.
13-15 A Girls Team @BIS. The team will join their last period for 10 minutes to check if there are tasks they will need to do. Leaving class at 1:40 to get warmed up.
We wish our teams all the best!!

Finals for all age groups.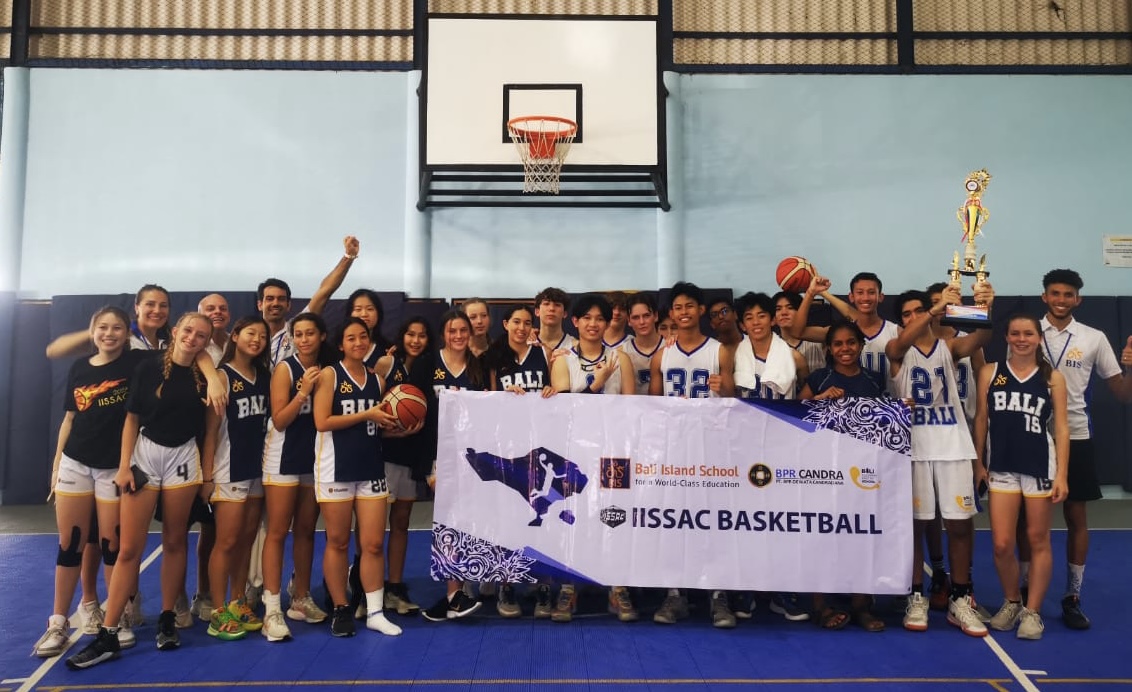 IISSAC Basketball Team and coaches
Best regards,
Mr. Javi