NEWSLETTER from Secondary – Friday, 24th Feb 2017
Week 26-Culmination of Effort
This week we have seen a great deal of our students hard work pay off in their final projects.  We have had our Personal Project Exhibition, highlighting a year's worth of work and preparing students for the challenges of the Diploma Program.  We have students off to the GIN Conference, presenting on global and local issues within Indonesia.  Our ISSAAC Basketball teams left on Friday to represent BIS in a six school tournament.  Our Math team is preparing to head to an international competition in Jakarta in the coming week and our seniors are doing there last bit of preparation prior to the IB Mock Exams.  We are a busy community, constantly growing and challenging ourselves, please make sure to take some time to congratulate your student on all that they have accomplished.
IB Mock Exams
Mock Exams will begin on Monday of next week.  These exams are used to help with the review cycle prior to the real IB exams.  These assessments provide students and teachers with a direct, concrete insight into their learning; highlighting the areas that still need polish.  This is a stressful week for our seniors as we compress all of their IB assessments into one week.  The regular exam schedule takes place over a whole month.  Please help us remind them the purpose of these exams, to inform and guide our practice as we get closer to the finish line!
Personal Project Exhibition
Our 10th grade students will be presented their Personal Projects on the 23rd of February.  This event highlighted all of the hard work and self directed learning that our 10th grade students have gone through this year.  It was a celebration of their learning and experiences.  I want to congratulate them all on such creative and thought provoking ideas.  I also want to thank Ms. Coburn and the individual supervisors for their help and guidance throughout this process.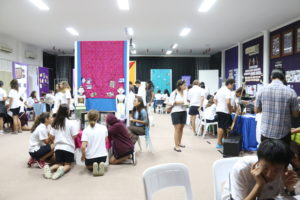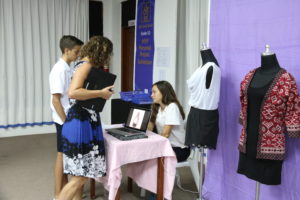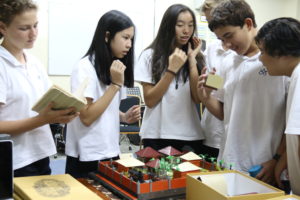 IB Diploma Course Selection
Our students have had meetings with our counselor, their teachers and the IB coordinator regarding all of the different course we offer and what their choices can do as they start to think about university.  On March 10th our DP teachers will present to all of our year ten students about their specific courses and answer any questions in a whole class forum.  Please speak with your student about the choices that they will soon be making.
Second Semester Conferences
Our second semester Parent/Student/Teacher conferences will be held on the 23rd of March.  This will be a non teaching day.  We will have a combination of conference types going on that day.  Our 6-8 graders will be participating in student led conferences, the rest of the secondary will use the same Student/Parent/Teacher format that we followed in the first semester.  It is very important that your student accompanies you for these conferences, this is the best way for us to work together to help them continue to grow and succeed with their learning.  The second semester conferences are also a great time to speak with teachers about next year course selection.  The online signup format that we used last semester will be used again.  Parents with siblings in either the Primary or the Secondary will be given a window to sign up before the rest of our parent community.  The sign up information will be coming out next week. Thank you for your continued interest and support or your child's learning here at BIS.
IISSAC Basketball Tournament
Today our Men's and Women's IISSAC Basketball teams will travel to represent BIS in their end of season tournament.  This weekend is a culmination of a season of hard work and dedication by our students, as well as a great opportunity to make connections from different parts of Indonesia.  Highlights and updates will be presented as results come in from the coaches
GIN Conferences
In the next weeks we have a number of students attending two different Global Issues Network or GIN conferences.  Our students are taking an active role in their communities and expanding that into a global context.  We will have students attending and presenting at both the GIN Conference in South Korea and Hong Kong.  It is fantastic to see our students take their passions and find ways to share them while making a difference both locally and in a global context.  Way to go BIS!
Thank you for your continued interest and support of BIS and our students.
Kind Regards,
Justin Walsh
secondaryschoolprincipal@baliis.net
Secondary School Principal