Primary eNews – October 4, 2019
Parents are asked to view upcoming events on the BIS Events Calendar
Three Way Conferences
Thank you to all parents who joined their children and their teachers for yesterday's Three Way Conferences. If you were not able to join yesterday, please contact your child's teacher to schedule a time to come to the school for the conferences.  Please take a few minutes to complete the short survey (click here)  to give us feedback about the conferences.
After School Activities Booklets & Form – Term 2 
The Term 2 ASA Booklet is here featuring all the After School Activities on offer for both Primary and Secondary students. Also included are activities offered by outside providers.
Sign ups should be completed by Wednesday 16th October ready to start activities from Monday 21st October.
Action in the PYP
Action, the core of student agency, is integral to the Primary Years Programme (PYP) learning process and to the programme's overarching outcome of international-mindedness. Through taking individual and collective action, students come to understand the responsibilities associated with being internationally minded and to appreciate the benefits of working with others for a shared purpose. When students see tangible actions that they can choose to take to make a difference, they see themselves as competent, capable and active agents of change (Oxfam 2015). 
Action is a means for students to show that they have linked their learning to real-life issues and opportunities, and that they are developing responsible dispositions and behaviours towards social and physical environments and to the community within and beyond school. Through action, students develop a sense of belonging to local and global communities. They understand and recognize the interconnectedness and interdependence of issues, and consider these from multiple perspectives (Oxfam 2015, UNESCO 2015). 
Initiated by students, PYP action is authentic, meaningful, mindful, responsible and responsive. Action could be:
a change in attitude 

a consideration or plan for action in the future

a demonstration of responsibility, or of respect for self, others and the environment

a commitment to leading or participating in a youth advocacy group

an engagement in school decision-making or an expression of support in the community, local and global decision-making.
Students exercise agency by making responsible choices; these choices can sometimes include conscious decisions not to act. It may be that students take time to research and reflect upon possible courses of action and decide against taking action because of the connected consequences and potential impact on others (Boix Mansilla, Jackson 2011).  Source, PYP Principles into Practices.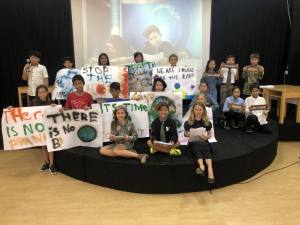 Some examples of Action from our students in recent weeks include our Grade 5 students inquiry into the Global Climate Summit as part of their current unit of inquiry focusing on responsible citizens who are knowledgeable about societal systems locally and globally. As part of this inquiry, the students took a keen interest in the United Nations Climate Change Summit and Youth Summit. An action coming from this inquiry is to share their learning with the rest of the primary school through role play news reports.
We are planning on setting up a board at the back of the MPR where we can celebrate student Action. While the teachers can highlight Action taken by their students at school, we would ask that parents email the homeroom teacher and copy primaryprincipal@baliis.net with details (and photos if possible) of any Action that your child has taken at home. Examples may include your child wanting to revisit the venue of a school excursion to share their learning with family members; a student speaking to you about using less energy in the house or beginning to take an interest in news and world events. 

End of Unit Celebrations of Learning
During the 2019 – 2020 school year we will not host Share Time Assemblies, but will instead host End of Unit Celebrations of Learning. Towards the end of last year, the Primary Team discussed the fact that teaching in homeroom class can stop for almost a week as teachers and students prepare for their performances at Share Time Assemblies. Many students may only have been featured for a short time of less than a minute, but parents attended an assembly that sometimes ran over an hour. As these assemblies ran over, we started to impact middle school drama classes that were timetables in the MPR.
We are going to trial the End of Unit Celebrations of Learning model that is used in many other international schools this year. Parents will be invited to their child's class 2 or 3 times each year to celebrate the learning that has taken place in the unit of inquiry that has just completed. These sessions will still take place at the start of the school day and will include the students sharing work samples and speaking to their parents about their learning in all subject areas. These  End of Unit Celebrations of Learning may also include a performance from the students showcasing learning from Music and also may include learning from PE and Bahasa Indonesian.
See Saw e-Learning Journals
All families should receive an email inviting them to access their child's e-learning journal in the first or second week back after the October holidays.  Families will be able to view their child's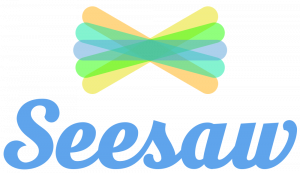 work samples via the SeeSaw website on computers or the SeeSaw Family App on tablets and phones. Families will be notified when there are new posts in their child's journal and can then can view posts and add likes and comments.  The teachers and students have enjoyed becoming familiar with this platform over the past 4 – 6 weeks and are excited to be sharing their work with the parents once we return from holidays.
Labeling Student Belongings
Our PTA organised a display table inside the school gate for yesterday's Three  Way Conferences with all of the items from our Lost Property cabinet which is near the Nurse's Clinic. I have seen a number of almost new items that we cannot return to their owners because they have not been labeled. The school holidays would be a great time for parents to take 10 minutes and make sure that everything your children bring to school is labelled with their name.
Counselor's Corner
October break is finally here and we can spend some time relaxing and enjoying time together as a family.  This is also a good time to re-think and re-set some of our habits, specifically, how much time we spend on our smartphones! Our children are watching, modeling after us, and suffering too from our "addiction". Check out the article below by Dr. Catherine Steiner-Adair who I have mentioned in some of my Parent Sessions.
Catherine Steiner-Adair, Ed.D. is a Boston-based, clinical psychologist and co-author of The Big Disconnect: Protecting Family and Childhood Relationships in the Digital Age. This book is now available in the BIS Library.
9 Tips Help Supermom "Beat My Addiction"
What's Been Happening in the Primary School Recently
Below is a summary of some of the fantastic learning that has been taking place across the school in recent weeks. Teachers post many of these things on their class blogs but by sharing them on the eNews it gives families a chance to see what is happening in other grade levels.
Primary Indonesian B – Our school
Students in grade 4 Bahasa Indonesia B are focusing on the central idea "Schools are organized to help us to learn and play together".  Students demonstrate their knowledge and understanding of vocabulary, language structure, and grammatical items related to school physical facilities and people at school.
The vocabulary related to the topic was introduced at the beginning of the week through some words activities; matching picture games, online word games, word searching activity and other class activities that help students to improve their language skills.
As they inquiring into school physical facilities, they walked around the school to see different functions of the buildings at school. They developed their writing skills by producing a simple descriptive text. In their descriptive text, they wrote the size of the room, the furniture, the color, and the atmosphere.
They also demonstrate their skills in speaking Indonesian by interviewing some local staff to find information about the different jobs that people do at school. They were risk-takers and showing their confidence in speaking Indonesian to native speakers.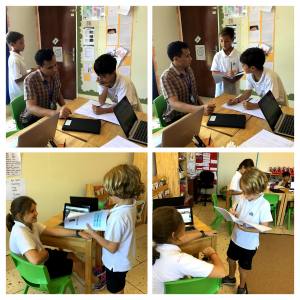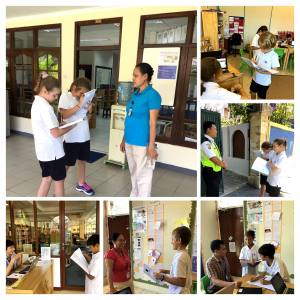 As their final task, they put all the information about the school in a slide show presentation and wrote a conclusion to answer the central idea.